Now Enrolling Children 2.9 - 4 Years Old
The Woodbridge School is an early childhood education program that offers a safe, fun, and creative environment. Children learn through play and receive the individual attention and strategies they need to learn, succeed and thrive. We believe all children are capable. We honor children's emotional, social, and individual growth while encouraging their physical and cognitive potential. 

Woodbridge school inspires experiential and child-directed learning by which young children construct ideas about themselves and the world. Children shape their own learning with the guidance of compassionate, well-trained teachers who know how to create meaningful experiences. Our emergent curriculum and Reggio-inspired approach creates generous time and space for open-ended play, exploration, and creative expression. 
 
Each family brings value to our school. Each child learns at their own pace.  We work in close partnership with families to ensure their child has positive learning experience that will set the stage for life-long learning. 
Grow where you are planted,
do so with joy
50 years of education for children of all abilities
Our Birch rooms are the perfect setting for toddlers 18 months -2.9 years. The classrooms allow for curiosity, independence and fun.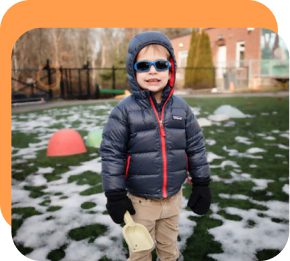 Willows classroom is a great fit for children entering their first Preschool experience and turning 3 or 4 years old during the school year. Our 3 teacher teams offer the attention and care for Willows as they learn and grow.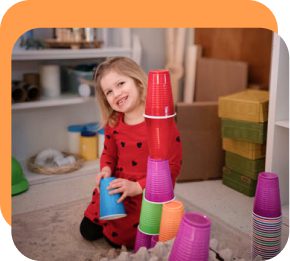 Elms is deeply rooted in the preschool experience.  At the 4-5 year old stage, children are expanding their understanding of how they learn, how others ideas can influence their concepts and collaborative experiences. Elms students gain skills through self-discovery that set them up for a lifelong love of learning.
The Teaching Team of the Woodbridge School come from a variety of teaching backgrounds. Each person brings something unique to our table, sharing their expertise to our collaborative work environment.
Woodbridge School Calendar
Early Childhood Program Director
Child-centered; family-focused.