Our Mission, Vision, & Values
We use our Mission, Vision and Values as guideposts to decision-making as we strive to provide excellent and nurturing educational and therapeutic services for children of all abilities. We focus on eliminating barriers to growth and development for each child in our care.
Nurturing the Growth and Potential of Every Child
We are currently engaging our team and partners to launch a shared vision that clearly communicates PCD's aspirational goals and how we see the future. We anticipate sharing this new vision statement with you soon.
At Partners in Child Development, we strive for Respect, Integrity, Inclusion, Innovation, and Excellence in all we do.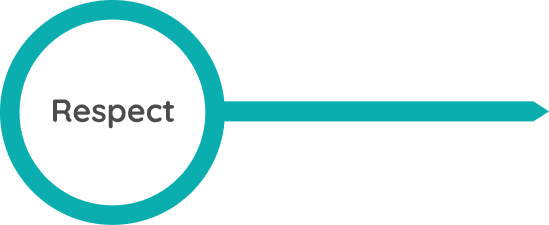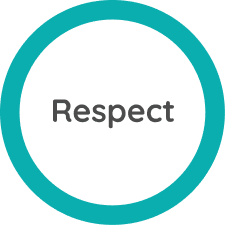 We keep respect at the center of every interaction whether we are with children, students, families, or our fellow staff members. We show respect by treating all individuals with dignity and placing a value on collaboration even when there are differences or disagreements.
"Respect for ourselves guides our morals, respect for others guides our values."

~Laurence Sterne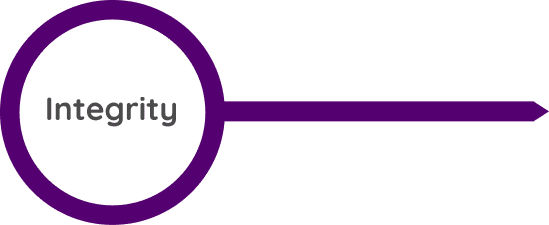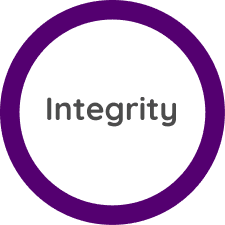 We always conduct ourselves with integrity knowing we are empowered to do the right thing at all times. We have a commitment to show integrity through genuineness and transparent communication with a goal of eliciting trust through all of our interactions.
"Integrity is doing the right thing even when no one is watching."
~C.S. Lewis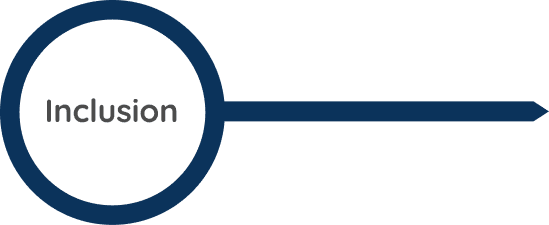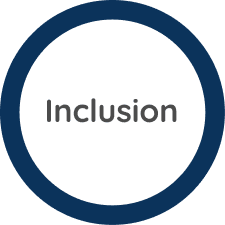 We value an inclusive environment at PCCD where all of our children, students, families, staff, and anyone we interact with feels welcome, included, and valued regardless of their differences. We will show inclusion by exhibiting empathy and creating an accessible, welcoming community.
"Diversity is being invited to the party. Inclusion is being asked to dance."
~Verna Myers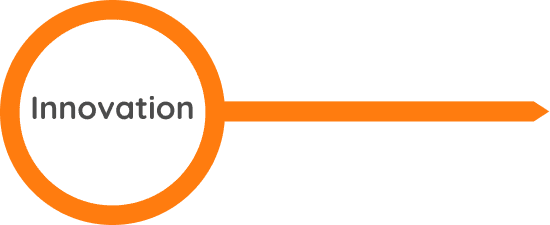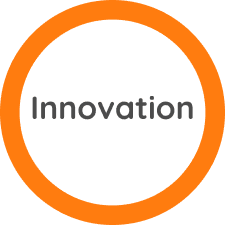 We have an innovative mindset that encourages continuous improvement, a willingness to develop and present new ideas, and resilient problem solving. We encourage new ways of thinking that furthers our mission and allows us to better serve our children, students, and families, and encourage those around us to try something new and learn from our mistakes.
"There is no innovation and creativity without failure. Period."
~Brené Brown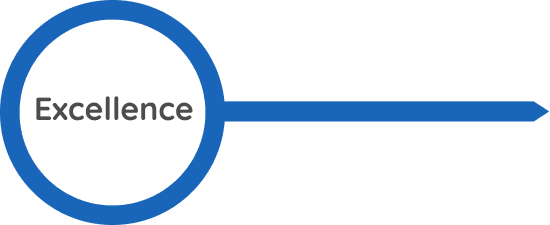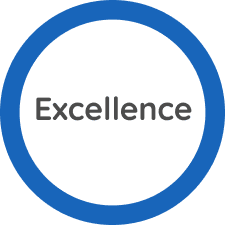 We have an unwavering desire to achieve excellence in all of our activities, which is showcased by our passion and professionalism. We strive for high-quality outcomes and set goals to help us achieve the best version of what we set out to do.
"Every job is a self-portrait of the person who did it. Autograph your work with excellence!"
~Ted Key