Our mission-based work attracts professionals who are passionate, dedicated, and kind. The most important thing we all have in common is a commitment to the children and families we serve. This means we get to do meaningful work, every day, with some of the brightest and most caring individuals you'll find!
We are a diverse group of passionate, caring, and dedicated individuals.
We are truly proud of our culture and the things that make us a unique place to work.
We do work that has a lasting impact.
We regularly reimagine ways to advocate for and support the children and families we serve every day.
We are committed to providing an experience that is inclusive, equitable and kind.
We value collaboration and teamwork, tackling any challenge that comes our way.
We recognize each other's contributions and successes.
We come together with our distinct skillsets and competencies to work toward a common goal.
We never stop looking for ways to support and care for each other.
For over fifty years, PCD has worked with families in Northeastern Massachusetts to improve the lives and educational gains of thousands of children with special needs. Our staff bring a variety of educational backgrounds and experiences to our team. Many hold undergraduate degrees in Early Childhood Education, Special Education, Child Development, and Nursing, while others hold graduate degrees in Social Work, Speech Language Pathology, Occupational Therapy and doctorates in Physical Therapy.
Our staff are comprised of new college graduates, individuals who come to us with a passion for working with children, and long-tenured professionals who have been dedicated to furthering our mission for many years!
Regardless of where you are on your professional or academic journey, if you bring a passion for supporting our mission through meaningful work with a team of caring and dedicated staff, we hope you will consider applying for one of our positions so we can learn more about you!
Our staff make valuable contributions every day and one of the ways we are committed to supporting them is by providing a comprehensive benefits package.
Professional Development Opportunities & Training Reimbursements.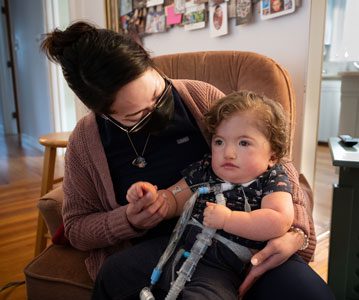 Access to EEC Scholarship Program for continuing education Woodbridge School.
We strive to offer flexibility where we can with work schedules that meet our employees' personal and family needs, and many of our positions can accommodate full-time, part-time, or fee-for-service work
Vacation, sick, and personal time accruals
Health insurance is available through an Individual Contribution Health Reimbursement Arrangement (ICHRA), where staff can select and purchase a plan that meets individual needs, and PCD provides a monthly contribution toward premium costs.
Dental Coverage is offered through Delta Dental with a PPO Premier plan, and premiums for employee-only coverage are 100% agency paid.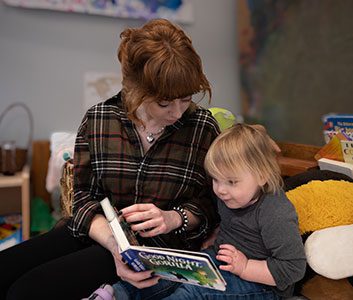 Up to 25 weeks of Short-Term Disability benefits available with premiums for both Short and Long-term disability 100% agency paid.
Group Term Life Insurance premiums are 100% agency paid.
403(b) Retirement Savings Plan
Have student loans? Our status as a 501(c)(3) not-for-profit human service organization means that working for us may make you eligible for certain types of federal loan forgiveness programs (you can visit studentaid.ed.gov for more information)
The partnerships we maintain with our local colleges and universities are an integral part of our recruiting efforts to attract top talent. It also allows us to make valuable connections with faculty and alumni, and support students pursuing careers in fields that fall within our specialty.  View openings below.
Director, Human Resources
Child-centered; family-focused.